October 26th, 2013 Woofers Grooming & Goodies proudly announces the grand opening of the World's Longest Biscuit Buffet. The buffet is 40 feet long and contains 600 pounds of dog treats.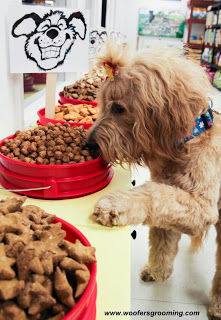 Dogs are welcome in the store and can pick out which treats they want for themselves.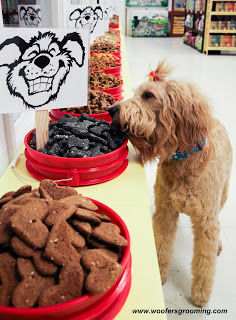 There are over 30 different flavors to choose from, including everything from classic peanut butter to exotic flavors such as sweet potato and pumpkin.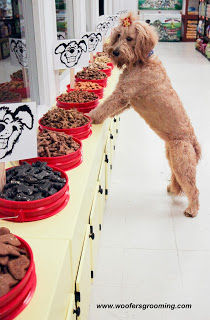 All of the treats are made exclusively in the United States or Canada. None of treats in the store come from China.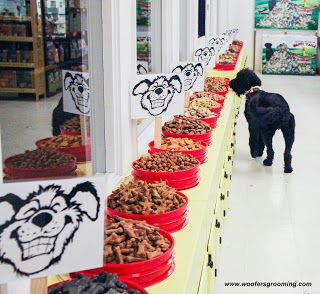 Your dog will love the chance to do a little shopping! Don't let your puppy miss out on the sights and smells of the World's Longest Biscuit Buffet.